Introducing Icon – VoiceFriend and Caremerge Unite to Offer the Most Fully Integrated Communication and Engagement Platform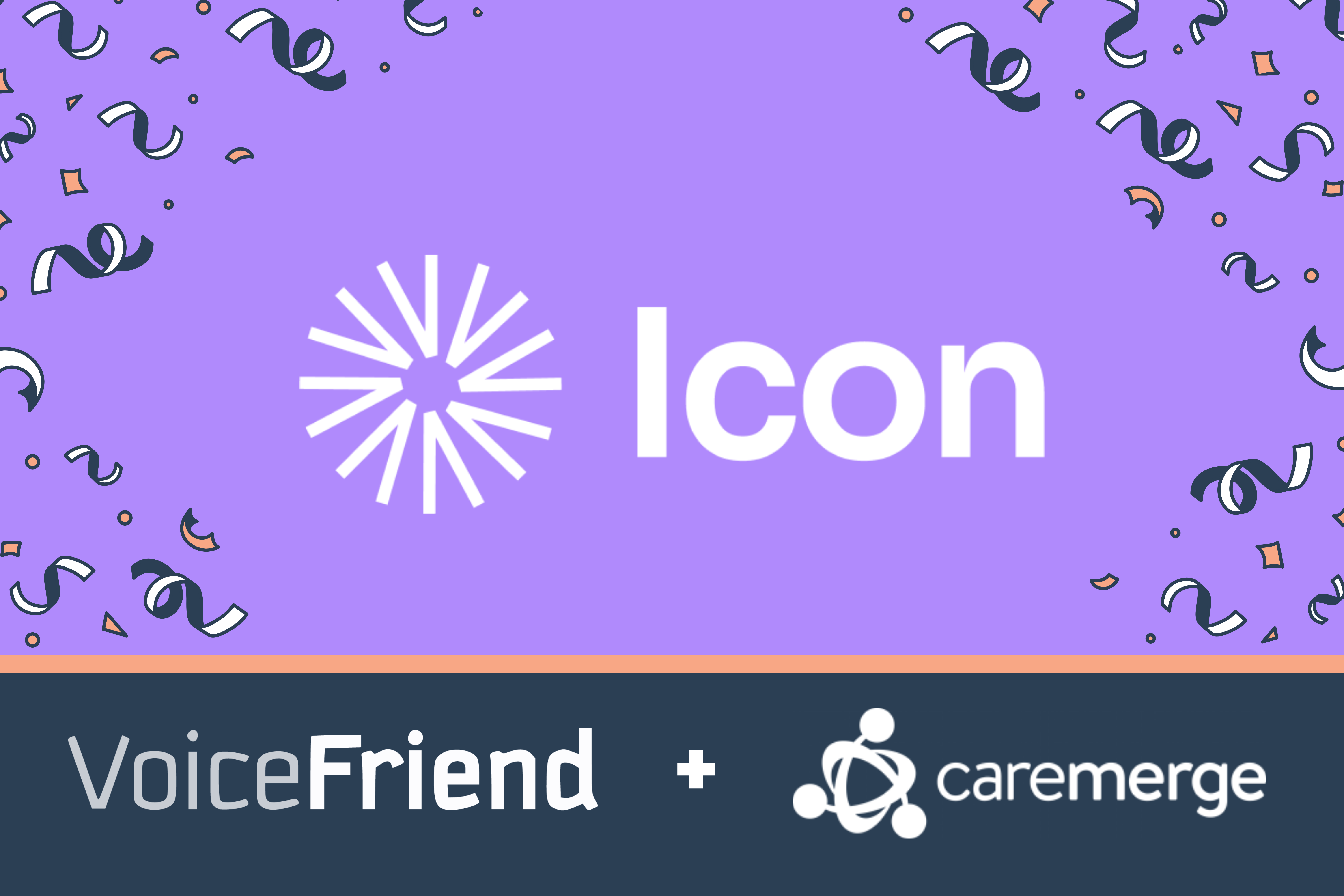 It's an exciting day for the VoiceFriend family—and for the entire senior care industry. Today we announced that VoiceFriend has acquired Caremerge's resident and family engagement platform, and will be rebranding to Icon in the upcoming months.
Caremerge is an innovative provider of family and resident engagement. It serves independent living, assisted living, memory care and continuing care retirement communities. More than 500 senior living communities in the United States rely on Caremerge's best-in-class engagement solutions.
Both Voicefriend and Caremerge are aligned in their mission to equip senior care communities with the tools needed to ensure older adults and providers have the best experience possible with technology. In addition, our product offerings are highly complementary. Caremerge brings a robust resident and family engagement platform while VoiceFriend's software enables seamless communication for providers. This powerful combination is going to be a game-changer and will introduce the Caremerge product to the Skilled Nursing and PACE market.
We will now have the most comprehensive platform on the market, empowering communities with technology specifically designed for the unique communication and engagement needs at every stage along the care continuum. In addition, the acquisition will provide VoiceFriend access to Caremerge's highly talented and experienced team.
The transaction represents a highly attractive proposition for VoiceFriend's and Caremerge's customers, who will benefit from the combined company's improved scale, distinguished portfolio of products and services and continued innovation and investment.
Work is already underway to quickly integrate Caremerge and VoiceFriend. Our biggest objective post-merger is to combine the product offerings to unveil a more modern and fully integrated platform.
Our focus will always be on providing amazing products and an unparalleled customer experience. We will continue to deliver the same distinctive quality and service our customers have come to expect from us. We will not miss a beat in delivering on our commitments.
Overall, the deal will be a big win for the senior living industry and our customers. Stay tuned for more. We can't wait to share this combined product with you.
Press Release: Leading Senior-Care Communication Platform Provider VoiceFriend Acquires Caremerge's Engagement and Wellness Platform